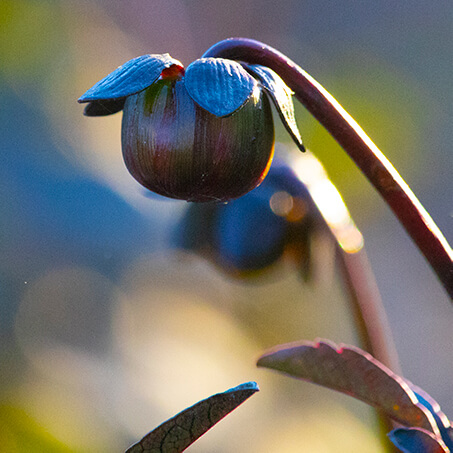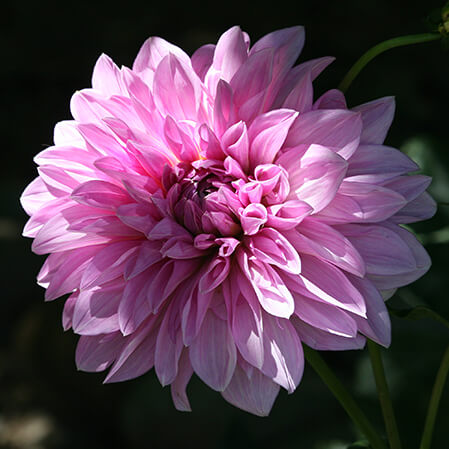 August 28, 2021
Structural Support for Dahlias
My biggest challenge with dahlias: keeping them upright and looking natural. I have tried various methods: tomato cages, teepees, metal supports and now finally we've mastered bamboo supports which is the best so far.
I like using bamboo supports because we build them ourselves which is inexpensive, easily modified and we can customize the size and shape to full support the dahlias while providing adequate ventilation.
Dyed green bamboo is my preference as it is blends in well with dahlia foliage. But we can't always find them locally. So instead, we bought green stain for wood and painted all the bamboo stakes before getting started and let them dry.
Assembling Supports

Drilling bamboo at intersection of supports

Floral wire inserted and wrapped around bamboo

Horizontal support drilled for twist tie

Adding horizontal bamboo as dahlia gets taller
Supplies Needed
Green stain (optional)
Floral wire
Drill with small bit
Twist Ties
Dahlias with Supports

Other Types of Supports
In previous years we have tried tomato cages and teepees like this. However, they didn't provide enough room to the plant and they weren't able to fully expand naturally.

Tomato cage

Teepee – early in season

Teepee – late in season
More information
I got this idea from BBC Gardener's World Magazine and then modified it for dahlias. I encourage you to take a look at their article because it provides an image of the interior grid that is no longer visible within my dahlias.
An interior grid of bamboo really helps to keep the branches upright and enhances even ventilation throughout.