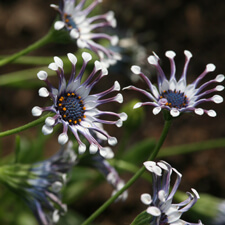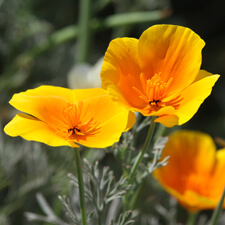 June 24, 2018
Hot & Dry Cottage Garden
I adore a traditional cottage garden but certainly don't have the weather for it. Starting in late May, the weather begins to heat up and our summer sizzles with temperatures often above 100F well into the fall. With the exception of a couple bouts of humid weather, the summer months are generally very dry. We typically don't get any rain until mid fall.
So I'm always looking for beautiful flowers and plants that can withstand the heat, but don't require a lot of water. To maximize their resistance to heat and minimize their thirst, I keep most of them nicely mulched.
Here is a gorgeous line-up of blossoms that are perfect for the drought-tolerant cottage garden.
Cottage Garden Flowers
These flowers are a mix of annuals and perennials. They are all low-maintenance plants and many have long blooming seasons. My yard is heavy clay soil, thus all can tolerate clay soil. Though some need more drainage than others.

Agapanthus

Alyssum

Angelonia

Artemisia

Aster chilensis

Calandrinia

Columnifera Ratibida

Coreopsis

Cosmos

Day Lily

Dianthus

Echinacea

Encelia farinosa

Gaillardia

Gazania

Golden Fleece

Hollyhocks

Hyssop

Iris

Lantana

Larkspur

Lavender

Liatris

Linaria

Marigold

Marigold – Desert

Marigold – Mexican

Milkweed

Morning Glory

Nicotana

Nierembergia

Nigella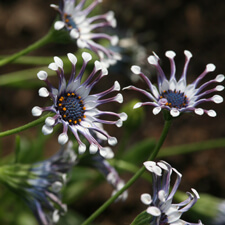 Osteospermum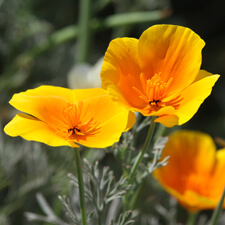 California Poppies – Coastal Form

Rock Rose

Rudbeckia

Salvia coccinea

Salvia guaranitica

Salvia microphylla

Salvia nemorosa

Scabiosa

Scarlet Bugler

Statice

Sedum

Snapdragon

Sunflower – Helianthus

Sunflower – Maximillian

Tithonia

Verbena rigida

Verberna bonariensis

Wallflower

Yarrow

Zinnia
Cottage Garden Shrubs, Trees & Vines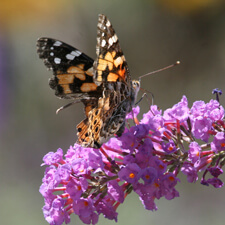 Butterfly Bush

Canary Island Sage

Chaste Tree

Crape Myrtle

Desert Willow

Honeysuckle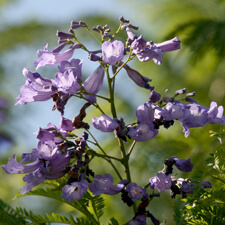 Jacaranda

Mallow – Cape

Mallow – Desert

Pomegranate

Rose of Sharon

Sage – Black

Sage – Mexican

Sage – Russian

Texas Ranger

Wisteria